Series 2
Four of the five Scottish Saints set first issued in 1892, but which continued for subsequent years in continued production. The pink paper is one of the four colours used.

Series 3
From 1896, the full set of five in blue on pink paper, and four of the blue on series.


Series 5
A set of religious motifs issued in 1897. This is four of the five stamps printed on yellow paper.
Series 7

From 1898, and printed on thicker paper. This is a strip of five stamps from the sheet of 30.
Series 10. Sheets of 30 stamps with a collection of images together with reprints the '5' numerals of series one. These are individual stamps from the black and the blue on white paper sheets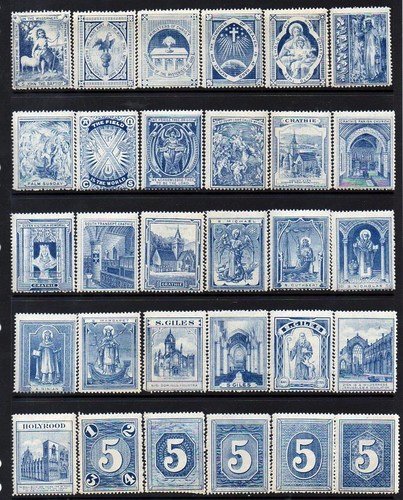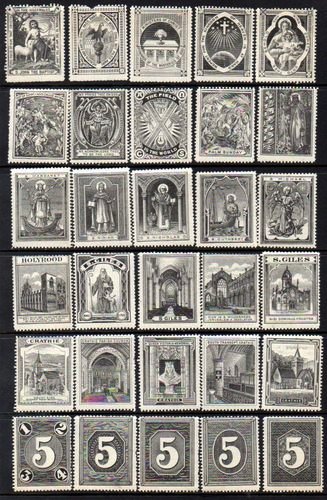 Series 11
Again in sheets of 30, and composed of various religious images. Below is a block of eight stamps from the blue sheets