Having featured the folklore and flora of the Isle of Vue in recent issues, Colin and Alan have, for the 2018 St Valentine`s Day stamps, turned to the attractions of the Isle of Vue; what the Laernuan courting couples come to visit. There are four stamps wonderfully illustrated by Alan showing the Klifwanderlingen, the Bloemmen Jarden, Poezie Angulen and the Duwen et Trekken. I am sure you can translate those! And one of each design on the sheets has a subtle Variant to spot.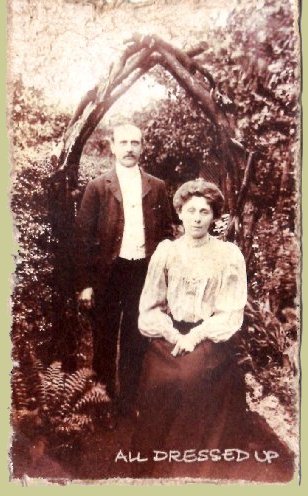 The full issue contains all the things you expect from Isle of Vue Stamps. There is an Artwork Proof sheet, a cover with all four of the Variants, A Valentine`s card with some nonstandard stamps, and a colour test proof sheet. Also included are reprints from Laernu Area by Area with loads of information about the illustrated attractions, and more besides. Early Bird Buyers, Cinderella Stamps Forum members and full set buyers were also treated to some rare additions. The was a Variant stamp not included elsewhere and a nice tete-beche pairing. We also get a bit of the history of the Swedko photography where courting couples could have their pictures taken in the gardens or along the walks. Collectors received a few actual vintage photos taken there. Another lovely extra were ticket stubs for places like the Kermisen or Carnivalen . Some of these had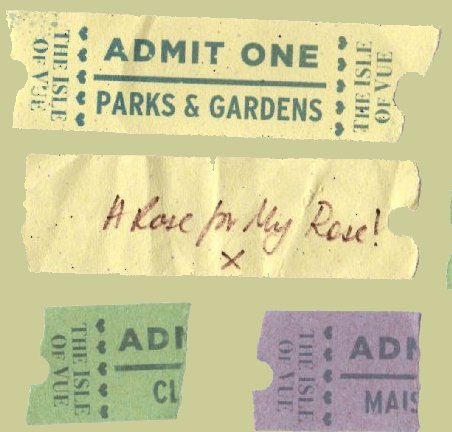 hand-written messages on the reverse and had been kept as a souvenir of a memorable day out.
What to look out for:
The full set of everything
Examples of the vintage photos
Tickets for the various attractions
Extra sports
Tete-beche pairings
Differently coloured stamps